Description
Hoof anatomy trial package S. Limited offer!
Package includes:
1 horse hoof trial plastinate. TTT-sheet plastination specimen. Small horse hoof section including parts of coffin bone, hoof corium, horn wall, etc. Compare example image below.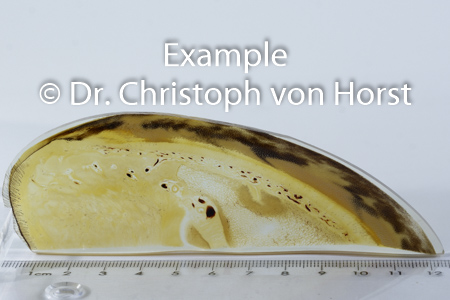 1 copy of "Equine hoof – PLASTINATION. 6th Edition – preliminary version" with 26 pages high-end photography of real anatomical horse hoof specimens. Perfect for illustrating the anatomy and pathology of the horse foot when you stand right beside the horse. Keep it in your car or in the coat pocket for easy access when a horse owner wants to know more about the equine hoof. This booklet makes things perfectly clear within a few seconds. Combine it with real horse hoof anatomy and pathology plastinates for even more authenticy and impressive insights.
Material: 26 photo prints, wire-o binding, semi-transparent polypropylen cover at front and back.
Size appr. 22 x 15 x 1 cm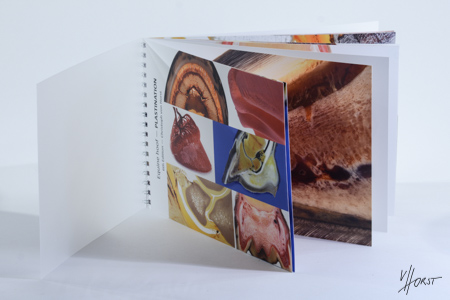 1 image print on waterproof plastic material showing a sagittal section sheet plastinate of a horse foot and an equine hoof blood vessel cast (front-/ backside).