Description
Bundle of real plastination specimens and/or prints.
What items are included?
Package deals include:
Sheet plastination specimens of various techniques and / or
prints on canvas or under acrylic, image prints and booklets.
Request you individual package offer by email, Facebook messenger, Whatsapp, etc. Order only after you see images of the items included in your package.
Can I ask for specific items?
You can choose a general topic like birds, small mammals, fish, equine foot anatomy, etc. You can also choose between packages which include only canvas prints, only image prints, only real plastination specimens or a mix of everything. It is not possible to ask for a specific species, structure or even pathological disorder. Please check the regular SE10 to SE60 offers if you are looking for a specific specimen or print.
What condition are the items in?
Prints are new, unless stated otherwise. Plastinates include sample, research outlet and B-quality specimens, see general information about Plastination offers.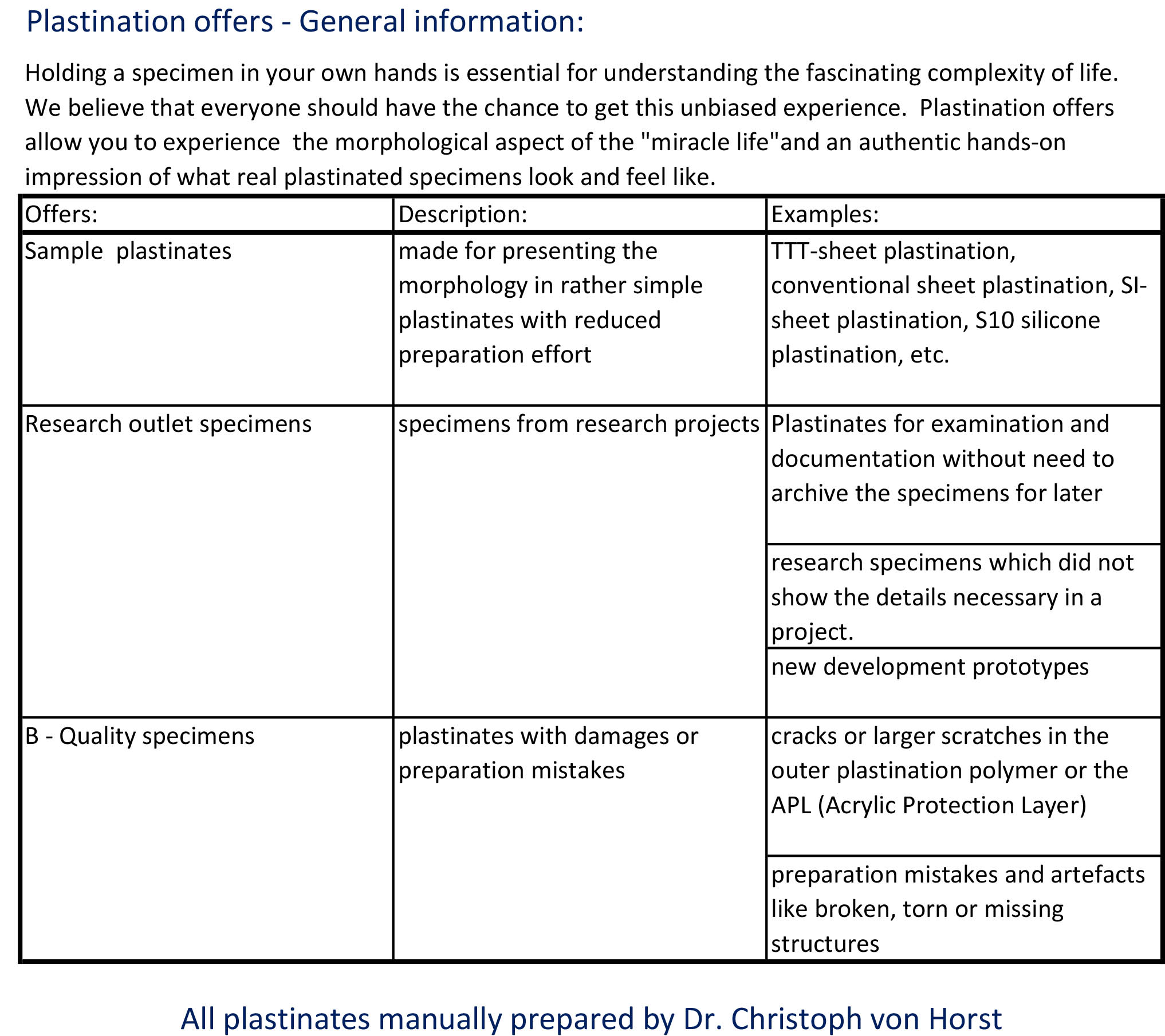 Find detailed information about the applied plastination and anatomical preparation techniques in the AHE Special Issue about Plastination or at www.plastinate.com.